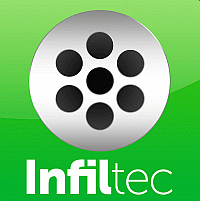 Links
Favorite Web links: building science, radon gas,
blower doors, infrared, halon alternatives, IAQ,
building air leakage, duct leakage, etc.


| Home | New | Search | Infiltec | Staff | Fun |
RADON CONTROL | About Radon | Radon FAQ | Pictures | Drawings | Fans | Water | Large Buildings | Radon Catalog |
AIR LEAKAGE | About Blower Doors | FAQ | Ducts | Fire | Large Buildings | Contractors | Blower Door Catalog |
OTHER INSTRUMENTS | Personal Seismometers | Infrasound Monitors |Micro-Manometers: Single Channel Dual Channel |
Please send problems & suggestions for new links to Infiltec.
The most recent page updates are marked by

.
| ----------Building Science Links---------- | ----------Other Interesting Links---------- |
| --- | --- |

Links to Conferences on Building Diagnostics.

Comfortech The National Residential HVAC Seminar and Comfort Technology Showcase.
Construction Business & Technology Conference & Expo sponsored by the Journal of Light Construction, phone 800-375-5981
EEBA Energy Efficient Builders Association Conference and Expo.
Environmental Building News Calendar of Events.
HVAC Online list of trade shows.
IRIE Infrared Information Exchange Conference.
Links to Building Science Training.
Links to Home Energy Rating Systems.
Links to Software for Building Analysis.
Links to Large Building Air Leakage Analysis.

ARTICLES AND SOFTWARE:

Links Related to Solar Energy.
Links to Blower Door Information.
Links to Duct Leakage Information.
Links to Indoor Air Quality (IAQ) and Ventilation Information.
Links to Infrared Thermography Information
Links to Halon Alternatives Fire Protection Information
Links to Indoor Radon Information