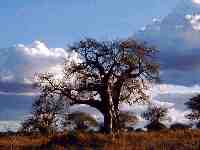 Richard Saum Foundation
Educational, scientific and charitable projects worldwide.

























| Projects | Links | Contributors | Directors | Search |
Who We Are:
The Richard Saum Foundation is a non-Profit 501(c)(3) corporation formed by friends and relatives of Richard Saum (1944-2000) for educational, scientific and charitable projects.
Our Latest Project:
Click here for information on our latest project.
How To Join Us:
We welcome any assistance with our projects, and we welcome suggestions about new projects or improvements in our methods. Please contact us at the address below.
Contact:
David Saum
Richard Saum Foundation
108 South Delphine Avenue
Waynesboro, VA 22980
Phone: 703-820-7696
Fax: 703-671-9350
Email:

This page copyright © 2004 by , and it was last updated on August 13, 2004.