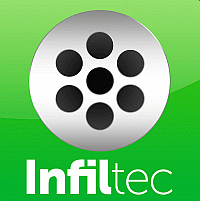 FUN STUFF
Here are some of my pictures from trips to interesting places,
together with a lot of funny stuff that I got from my friends
on the Net. Enjoy!


Trip Photos/Links: | Old | 1994 | 1995 | 1996 | 1997 | 1998 | 1999 | 2000 | 2001 | 2002 | 2003 | 2004 | 2005 | 2006 | 2007 | 2008 | 2009 | 2010 |

visitors since September 2, 1996.

Favorite Pix from the Infiltec Fun Pages:

Monument Valley Sunset (Arizona)



Climbers on Popo (Mexico)



Hiking the Zion Narrows (Utah)



Dawn - Mount Rainier (Washington)



Sea of Clouds - Mount Rainier (Washington)



Crevasse escape (Chamonix France)



Argentier Valley (Chamonix France)





All photos copyright by .

Here is some funny stuff that we got from our friends on the Net.



Funny Web sites and Email lists you can subscribe to:
Adventures:
Join the BOINC distributed computing project and use the idle time on your computer (Windows, Mac, or Linux) to cure diseases, study global warming, discover pulsars, and do many other types of scientific research. It's safe, secure, and easy.
Here are my latest BOINC CPU processing statistics for my team "Dickster"! New members welcome.

Join the Folding@home distributed computing project and use the idle time on your computer to understand protein folding, misfolding, and related diseases.
Here are my latest Folding@home GPU processing statistics as VA_Dave!

Old Climbing Expeditions.

Photos of climbing in the Alps, Mount Rainier, Mexican volcanos, Gunks, etc.

Fun in 1994:

Fun in 1995:

September: Flying like a bird! Photos of para-gliding lessons in September 1996 and soaring lessons in September 1995.

Fun in 1996:

November: Exploring Death Valley. Photos of desert mysteries.

Fun in 1997:

July: Vacation in Southwest. Photos of Zion, Bryce, Lake Powell, and Monument Valley.

Fun in 1998:

Fun in 1999:

Fun in 2000:

Fun in 2001:

Fun in 2002:

Fun in 2003:

November 18-December 19: Adventures in Tanzania:

Fun in 2005:

Fun in 2006:

January 1: Climbed Old Rag Mountain. Temp: ~40F, Pretty icy on the way down!. A great way to start the New Year!
February: Skiing in Zermatt. Stayed at the wonderful Schlosshotel Tenne and took a helicopter ride around the Matterhorn.

Fun in 2007:

Fun in 2007:

Fun in 2008:

Fun in 2010:

Please send us your funny stuff so everyone can enjoy it!





This page was created by , and it was last updated on September 30, 2015.

Return to
the Infiltec
Home Page.