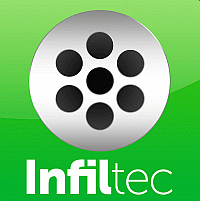 Blower Door Contractor List.
Find the house doctor closest to you in our ZIP ordered list.
Each of these contractors offers blower door testing.
Some offer duct leakage testing and more.


| Home | New | Search | Links | Infiltec | Staff | Fun |
RADON CONTROL | About Radon | Radon FAQ | Pictures | Drawings | Fans | Water | Large Buildings | Radon Catalog |
AIR LEAKAGE | About Blower Doors | FAQ | Ducts | Fire | Large Buildings | Contractors | Blower Door Catalog |
Contractors (in ZIP order ) Who Offer Blower Door Testing and Other House Doctoring:.
If you offer blower door testing and want to be listed here,
please follow the instructions below to request a free listing.
If you have a web page, please place a link to Infiltec on it.
INDEX to List of Blower Door Contractors:


Infiltec's list of U.S. and Canada blower door contractors:
U.S.

01915, The Energy Hound, Ian Rex, 978-233-1433,Beverly, MA.
02060, Abell's One Hour Heating & Air Conditioning, Skip Ronan, 781-545-6789, North Scituate, MA.
02189, Pro Energy Consultants, Jon Mitton, 339-499-1930, Weymouth, MA.
02537, Building Diagnostics, Bruce Torrey, 888-503-2233, East Sandwich, MA.
02562, Frontier Energy Solutions, Conor McInerney, 339-832-2823, Sagamore Beach, MA.
04268, Blower door testing of Maine, Paul Muszynski, 207-743-1647, Norway, ME.
05343, Energy Images, LLC, Keith Abbott, 802-874-7222, Jamaica, VT.
05401, Patullo Consulting, Chip Patullo, 802-660-8903, Burlington, VT.
05401, Vermont Energy Investment Corp. (VEIC), Ken Tohinaka, 802-658-6060 ext. 14, Burlington, VT.
05402, Champlain Valley Weatherization Service, Scott Campbell, 802-660-3452, Burlington, VT.
05495, Keystone Construction, , James D Adams, 802-878-1470, Williston, VT.
05855, Northeast Employment & Training Organization, Email, 802-334-7378, Newport, VT.
06092, Cedar Hill Services, LLC, Robert Kulakowski, 860-217-0060, West Simsbury, CT.
06360, Hoffner Conservation, Bill Hoffner, 860-889-7246, Norwich, CT.
06811, Pro Chek Home Inspection Services, Michael J. Sudano, 800-338-5050, Danbury, CT.
06825, Handyman Express LLC, Shalom Mizrahi, 203-365-0090, Fairfield, CT.
11944, North Fork Retrofit, Frazer Dougherty, 800-213-2922, Greenport, NY.
12188, Mechanical Systems Maintenance Inc., William J. Parlapiano III, 518-237-1800, Waterford, NY.
12801, Thermal Associates, M. DeVit, 800-654-8263, 518-798-5500 (24 hr answering), Glens Falls, NY.
13212, Degilormo Construction Co., Charles DeGilormo, 315-458-1800, Syracuse, NY.
13490, Camroden Associates, Inc., Terry Brennan, 315-336-7955, Westmoreland, NY, , Large Building Testing.
14120, Building Performance Solutions, Todd S. Blackley, 716-693-2626, North Tonawanda, NY.
14223, Building Performance Professionals, Martin Bakowski, 716-832-7482, Tonawanda, NY.
14701, Chautauqua Opportunities, Inc., Cathy D. Hoitink, 716-661-9455, 716-661-9436, Jamestown, NY.
15225, Kinetechs, Inc., Carla Maxwell, 800-877-3990, 412-262-7959, Pittsburgh, PA.
15906, Cambria Glass & Insulation Cambria Glass & Insulation, , B.J. Ritko, Tim Makdad > 1269 Broad Street > 1-800-860-6181 > 814-535-6182 > Johnstown, Pa
16901, Starbright Energy Services, Steven McCarthy, 570-724-6365, Wellsboro, PA.
17053, Energy Auditors, Stan Kuhn 717-943-2582, Marysville, PA
17584, Central Penn Thermography, Jack Shea, 717-575-1149, Willow Street, PA
18040 Field's Service, Inc., Ken Field, 610-759-6306, 866-830-9634, Easton, PA
18077, WPB Enterprises, Bill Brodhead, 800-360-8004 or 610-346-8004, Riegelsville, PA.
19382, Altoonian Energy Services, Gary Altoonian, 610.696.6072, 484.887.1651, West Chester, PA.
19444, Edifice Rx, Katherine Wilde, 610 567-0202, Lafayette Hill, PA.
19605, Harron's Home Center, Bob Harron, 610-926-5351, Reading, PA.
19702 All American Home Inspection Service, Donald E. Pyle, 302-737-2070, Newark, DE.
20009, Energy Efficiency Experts, Pascale Maslin, 202-557-9200, Washington, DC.
20146, Dominion Infrared llc, Doug Redburn, 571-223-0911, Ashburn, Virginia
20115, Ask Mike LLC, Mike Wilson, 540-229-2362, Marshall, VA.
20151, AirServ, 703-263-2600, Chantilly, VA.
20685, American Property Consultants, Inc., Dennis DiBello, 800-272-7134, 410-586-1963, St. Leonard, MD.
20744, Guaranteed Watt Savers, Dick McGervey, 301-292-0880, Fort Washington, MD.
20153, NSpects Ltd., Lee O'Neal, 703-222-4925, Chantilly, VA.
21014, Energy & Environmental Consultants, Inc., Kathleen Fox, 800-476-0985, Bel Air, MD, Large Building Testing.
22031, Green Homes, LLC, Larry Brown, 703-622-1554, Fairfax, VA.
22041, Infiltec Air Leakage Control, , 571-278-1097, Falls Church, VA, Large Building Testing.
22101, EDGE (Equity Development & Growth Enterprises, Corp.), Jason Dispenza, 888-586-3343, 703-220-5868, McLean, VA.
22408, Energy Design Technology, Donna Craver, 540-898-7788, Fredricksburg, VA.
22903, Assurance Home Services, David Lee, 804-977-5066, Charlottesville, VA .
22980, Infiltec Blower Door, , 540-943-2776, 888-349-7236, Waynesboro, VA, Large Building Testing.
23060, Home Energy Savers Inc., Thomas S. Coburn, 804-360-9018, Glen Allen, VA.
23233, Commonwealth Building Sciences, Guy DuBois, 804-467-2375, Richmond, VA. large Building Testing
23456, Solar Services, Inc., Richard Good, 757-427-6300, Virginia Beach, VA.
27215, Comfort Consultants of North Carolina, Jeff Reynolds, 336-516-1657, 336-226-3359, Burlington, NC.
27514, Air Tech Solutions and Bill Warren - Energy Services, Bill Warren, 919-933-8151, Chapel Hill, NC.
27560 Southern Energy Management, Meghan McDermott, 919-836-0330, 919-836-0305, Morrisville, NC.
27944, Thermal Energy Consultants, Alvin Mizelle, 252-426-8346, Hertford, NC.
28372, Lowry Construction and Mechanical LLC, William Lowry, 910-522-1234, Pembroke, NC.
28390, Southern Horizon Construction Company, Doug Simmons, 910-308-6496, Spring Lake, NC.
28457, Langley Contracting & Services, Lester E. Langley 910-675-8032, Rocky Point, NC.
28732, Home Energy Partners, Isaac Savage, 828-628-5893, Fletcher, NC.
30004, Staton Conditioned Air Services Inc., Jeff 770-667-3995, Alpharetta, GA.
30013, BIRD-Family Insulation, Bob Bird, 404-538-9168, Conyers, GA.
30546, ConservEnergy Diagnostics, Richard Blair, 706-896-1864, Hiawassee, GA.
31069, R.E. Industrial Services dba B.RoperLLC, Buddy Roper 478-988-8429, Perry, GA.
32792, Florida Power Corporation, John Masiello, 800-621-6745, 407-621-8718, Winter Park, FL.
34104, Phoenix Radon Solutions, Inc., Wayne Dean, 941-435-0774, Naples, FL.
37069, Doc Air, LLC, Barry Westbrook 615-585-2818, 702-995-2308, Franklin, TN.
37828, Energy Detectives, Jack Black, 865-604-0529, Norris, TN.
42101, Community Action Home Improvements, Inc., Betty S. Vincent, 270-782-3162, Bowling Green, KY.
44130, D.R. Nelson & Associates, Tony Zwolinski 440-888-2150, Parma, OH.
45387, Home Energy Tune-Ups, Robert Klahn, 937-767-2091,Yellow Springs, OH.
47803, Energy Matters, George Pfister, 812-232-1875,Terre Haute, IN.
48881, Structure Tech, Darwin Bassett, 616-642-9532, Saranac, MI.
49404, Radon Control Services, RadonMan01@aol.com, 616-458-4446, Grand Rapids, MI.
49525, Home Energy Inspections, Gary Hammerlund, 616-540-3031, Grand Rapids, MI.
52101, Northeast Iowa Community Action Corporation, Scott Barnett 319-382-8436, Decorah, Ia.
52801, Competitive Resources, Inc., Chuck Gibbs, 800-388-2728, Davenport, IA.
52807, Tom Yates, 563-359-6911, Davenport, IA.
53704, Wisconsin Energy Conservation Corp., Ed Carroll, Rich Marshall, 608-241-9322, Madison, WI.
54520, Building Performance Solutions, Timothy Reeder, 866-823-6441, Crandon, WI.
54981, Accurate-Airtight Exteriors LLC, Torrance Kramer, 866-582-4320, Waupaca, WI, Large Building Testing NATIONWIDE.
59601, XENERGY Inc., Taffy Miller, Jim O'Donnell, 406-443-9264, Helena, MT.
60030, Home Comfort, Joe Crisara, 847-223-7466, Grayslake, IL.
60516, Kouba-Cavallo Associates, James Cavallo, 630-971-2016, Downers Grove, IL.
60608, Renacer Westside Community Network, Inc., John Porterfield 312-942-9793, Chicago, IL.
60612, Renacer Westside Community Network, Inc., Edgar P. Lucas, Jr., 312-226-6007, Chicago, IL.
60645, U S Gas & Energy Corp., usgas@qwest.net, 773-743-3000, Chicago, IL.
61036, Galena People Heaters, Info, 1-866-491-5015, Galena, IL.
64461, Midwest Thermographic Imaging, Michael Stahl, 660-778-3426, Hopkins, MO.
65804, 5es Energy Efficiency, Home Energy Audit/Ratings team, 417-889-0156, 928-833-0156, Springfield, MO.
65807, AMKO Rangers, Ed Barton, 417-877-0074, Springfield, MO.
67203, Energy Auditing and Consulting, Jack D. Soden, 316-832-9200, Wichita, KS.
68144, Health & Energy Company, Jon Traudt, 402-697-1205, Omaha, NE.
69347, Northwest Rural Public Power District, John Barlean, 308-638-4447, Hay Springs, NE.
70087, St. Pierre's A/C, Inc., Jerome St. Pierre 504-466-9399, St. Rose, LA.
70403, Northshore Energy Conservation Michael Broussard, 504-813-6553, Hammond, LA.
73013, Comfort Masters, Charles Waggoner 405 752-7325 (SEAL), Edmond, OK.
73020, Amerispec Inspection Services, Roderick B. VanGordon, 888-524-8008, 405-524-8000, Choctaw, OK.
73132, Guaranteed Watt Savers, West, Kelly Parker, 888-488-0206, Oklahoma City, OK.
75231,PowerSmart Homes, BuilderDH 214-341-2562, Dallas, TX.
78757, Mattarocci-Cornett, Inc., William Cornett, 512-459-5198, Austin, TX.
78759, M.T.H. Greenhomes, Dwayne Griffeth, 512-284-9045, Austin, TX.
80205, Sun Power, Inc., Marty Wineland, 303-382-1514, Denver, CO.
80513, Residential Energy and Environmental Consulting, Steve Byers, 970-532-3220, Berthoud, CO.
81410, GTS Inc., Gary Tollefson, 970-835-3825, Austin, CO.
81502, Frostbusters Home Energy $avings, Fritz Diether, 970-255-1122, Grand Junction, CO.
83702, Ecohome Solutions, Todd McGiverin, 208-331-4115, Boise, ID.
83703, Gleason Energy Services, Patrick Gleason, 208-376-6197, Boise, ID.
87592, EverGreen Building Solutions, LLC, Stephen Onstad, 505-474-6419, Santa Fe, NM.
89121, Home Energy Expert Services, James A. Knieling, 702-436-7817, Las Vegas, NV.
89147, Energy Inspectors, Philip Mestler, 702-365-8080, Las Vegas, NV.
92501, Airway H&AC, Brad DeGennaro, 909-787-0494, Riverside, CA.
93720, Residential Energy Efficiency Concepts, Rosie Smith 559-642-3107, Fresno, CA.
94131, Energy Beyond Design, Nick Harris, 866-455-4154, San Francisco, CA.
95616, Davis Energy Group, David Springer, 530-753-1100, Davis, CA.
97123, Home Visions West, Paul Case, 503-640-1700, Hillsboro, OR.
98115, Energy Options Northwest, Scott Finley, 206-526-2700, Seattle, WA.
98226, Pinnacle Inspection, Robert Stockmann, 360-920-4234,Bellingham, WA.
98310, PJ's Home Services, Detrick K. Jones, 360-377-6119, Bremerton, WA
98362, TDF Energy Services, Gordon Tickner, 360-452-4354, Port Angeles, WA.
98662, Energy Solutions, Rick Shulenbarger, 360-449-0038, Vancouver, WA.
99204, EN-STRUCT, Eric Sperline, 509-624-8784, Spokane WA.
99508, Heat Loss Analysis, Inc., Geoff Feiler, 907-563-0773, Anchorage, AK.
99576, Dillingham Builders, Gorden Isaacs, 907-842-5500, Dillingham, AK.
99701, Arctic Technical Services, Phil Loudon, 907-452-8368, Fairbanks, AK.
99708, Northern Building Analysis, Inc., John Keys, 907-488-0870, Fairbanks, AK.
99709, Alaska Energy Associates, Robert A. Maxwell, 907-479-5290, Fairbanks, AK.
To add your company to this free list, please follow the instructions below.

CANADA:


K0M 2L0, Know Your Home Inspections Inc., Pam Sayne, 705-454-9384, Norland, Ontario
L0M 1S0, McGregor Allsop Ltd., Rob Niessl, 1-705-428-6200, Stayner, Ontario. (commercial and industrial)
L3V-6H1, Enertest Corporation, Wayne Rowbotham, 1-877-327-1504, Orillia, Ontario.
L6R 2B1, Draftfinders, William Lally, 905-790-0146, 647-388-8553, Brampton, Ontario.
To add your company to this free list, please follow the instructions below.


Infiltec's list of EUROPEAN blower door contractors:
FRANCE:
F-92320, Testoon, Jean Michel Catherin, +33 –(0)1 71 16 17 00, Chatillon, France. Infiltec Distributor for France
To add your company to this free list, please follow the instructions below.
GERMANY:
D-21335, Ingenieurbüro MMO Nord, Dipl.-Ing. Michael Meyer-Olbersleben, +49 (0) 4131 / 40 79 97, Lueneburg.
D-34134, Ingenieurbüros n50, Dipl.-Ing. Torsten Bolender, +49-561-32583, Kassel.
D-34537, Ingenieurbüro MMO Mitte, Office MMO Mitte, +49(0) 5621 / 96 05 07, Bad Wildungen.
D-40239, Weber & Schwentick Ingenieurgemeinschaft für Baudienstleistungen, Dipl.-Ing. Dirk Weber, ++49 (0)211 1709765/1709766, Düsseldorf.
D-65719, Ingenieurburo fur die Gebaudehulle, Dipl.-Ing. K. H. Giebeler, +49-6122-2499, Hofheim-Wallau.
D-64673, Ingenieurburo fur die Gebaudehulle, Berat.-Ing. Martin Giebeler, +49-6251-9357-19, Zwingenberg.
D-65232, Infrarot-Messtechnik, Dr. Specht GmbH, +49-6128-3966, Taunusstein. Infiltec Distributor
D-71229, Ingenieurbüro MMO Sued, Office MMO Sued, +49 (0) 7152 / 39 73 19, Leonberg.
D-77815, Ingenieurbüro für energieeffizientes bauen und sanieren, Dipl.-Ing. (FH) Alexander Zeiher, +49 7223 2819304, Bühl.
D-91054, ProTherm, Dr. Markus Renn, +49-9131-897665, Erlangen. Infiltec Distributor
D-91054, Atelier A3, Michael Pollak, +49-9193-502798, Erlangen.
D-97877, ProTherm, Dr. Arnim Schwab, +49-9342-23469, Wertheim-Bettingen. Infiltec Distributor for Germany
To add your company to this free list, please follow the instructions below.
HUNGARY:
H-1184, VIKEX 2000 Kft, PhD Istvan VEISSE, +36 1 294 5512, Budapest. Infiltec Distributor
To add your company to this free list, please follow the instructions below.
ITALY:
I-39100 Lignaconsult S.r.l., Dott. ing. arch. Thomas Schrentewein, +39 0471 058040, Bolzano, Italy
I-85100 Extratech, Ing. Vito Lisanti, +39 0971 21432, +39 0971 35504, Potenza, Italy, Infiltec Distibutor
To add your company to this free list, please follow the instructions below.
NETHERLANDS:
To add your company to this free list, please follow the instructions below.


Other pages that have lists of contractors who may do blower door tests:


HOW TO REQUEST A FREE LISTING:
If you want to be listed at no charge, please send Infiltec the following contact information:
ZIP,
company URL(optional), company name,
email address(optional), your name,
street or PO Box address,
phone(xxx-xxx-xxxx),
fax(xxx-xxx-xxx),
city, state(xx)
Please email your data to Infiltec , in exactly this order to simplify our data entry. Fax to (540) 932-3025 if you do not have email. The minimum requirement for listing is offering blower door tests to the public, but you should also indicate what other house doctoring you provide (duct testing, pressure balancing with micromanometer, HERS auditing, energy audit, home inspection, infrared scanning, historical energy usage analysis, backdraft testing, etc.). We may add more information like this to the contractor listing format. If you have a web page, please place a link to Infiltec on it.
For further assistance, call Infiltec toll free at (888) 349-7236 weekdays 7 AM to 4 PM ET, or email: Infiltec .



| Home | Search | New | Radon | Blower Doors | Blower Door Catalog | Ducts| | Large Buildings| | Links | Fun |

This page copyright © 1997-2015 by Infiltec Inc., all rights reserved. It was last updated September 30, 2015.

Return to
the Infiltec
Home Page.