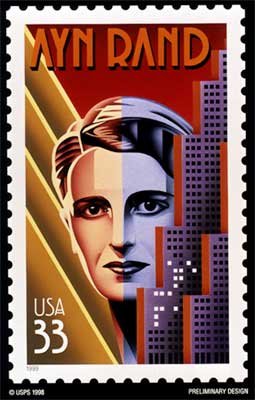 WMOD
Washington Metro Objectivism Discussion
This institution will be based on the illimitable freedom of the human mind. For here we are not afraid to follow truth wherever it may lead, nor tolerate error as long as reason is left free to combat it. ---Thomas Jefferson

Check back in January, 2006 when we resume our dinner meetings. Happy Holidays!




NOTE: There is an email list for WMOD email meeting announcements. Please subscribe yourself at the Yahoo WMOD email list page, or subscribe by sending an email to WMOD-subscribe@yahoogroups.com

Welcome to the WMOD home page. WMOD has been holding monthly meetings since 1994 in the Washington DC metro area to discuss topics related to the ideas of novelist and philosopher Ayn Rand. Anyone with an interest in rational discussion of Rand's ideas is welcome. WMOD is an independent group. This page was last December 22, 2005.

The most recent page updates are marked by .

[ Home] [ News] [ Email] [ News Archive] [ Links] [ Meetings] [ Calendar] [ Resources] [ Books] [ Ring]
NEWS:

May 12, 2003 Film Company to Bring "Atlas Shrugged" to the Screen The Objectivist Center is pleased to announce that a new project to film Atlas Shrugged has just been launched. Crusader Entertainment, LLC, a Beverly Hills-based production company, announced on May 12 that it had acquired the film rights to Ayn Rand's great novel. The company also announced that it has signed veteran screenwriter James V. Hart, whose film credits include the ambitious adaptation of Carl Sagan's science fiction novel Contact, to write the screenplay. For more information: see TOC News or Atlas News
Sunday, May 12, 2002 3pm ET and Friday, May 17 8pm ET on C-SPAN Ayn Rand on C-SPAN American Writers Series also Nathaniel Branden Booknotes interview.
August 11, 2001 Terrorism The Assault on Civilization by David Kelley.
August 21, 2001 Man of Mysteries Ayn Rand and Mickey Spillane in the Washington Post.
Monday, October 22, 2001 9am ET on C-SPAN and Friday, October 26, 2001 8pm ET on C-SPAN
Ayn Rand will be featured on the C-SPAN American Writers Series.

[ Home] [ News] [ Email] [ News Archive] [ Links] [ Meetings] [ Calendar] [ Resources] [ Books] [ Ring]
EMAIL: Objectivist Email List
Objectivism at We The Living is a high quality moderated discussion list.
To subscribe or unsubscribe, contact www.wetheliving.com
NEWSGROUPS that discuss Objectivism
humanities.philosophy.objectivism
alt.philosophy.objectivism

[ Home] [ News] [ Email] [ News Archive] [ Links] [ Meetings] [ Calendar] [ Resources] [ Books] [ Ring]
NEWS ARCHIVE:
10/8/99: jkeller@erols.com (Jeff Keller) reports:
FYI - Today, while at my neighborhood Blockbuster Video I noticed that they had copies of THE PASSION OF AYN RAND available for rent. There were 8 copies among the "New Releases." For one, I wasn't aware that the video was available. Secondly, I was impressed by the number of copies available for rent. (Ours is one of the smaller stores, so it was displayed prominently among the other "blockbusters".)

4/22/99:On Thursday, April 22, in New York City, the US Postal Service will introduce the Ayn Rand commemorative postage stamp during a First Day ceremony. The event -- which is free and open to the public -- will take place at the Postage Stamp Mega-Event, sponsored jointly by the U. S. Postal System and the American Stamp Dealers Association. It will be held at the Pier #92, and NOT at Pier #88 as originally stated. The entrance is located at the Show Piers' Inner Roadway, located at 55th St. and 12th Avenue. Follow the signs to the show. The Postal System's First Day Ceremony for the Ayn Rand stamp will begin at noon on Thursday, April 22 and is scheduled to last about a half hour. Those attending will receive a souvenir program of this special event. Leaders of the Institute for Objectivist Studies will attend the ceremony, meet with the media, and also host an IOS booth at the stamp show, where information about the institute and its work will be made available.

4/99:The latest issue of the Chronicle of Higher Education has an interesting article "Ayn Rand Has Finally Caught the Attention of Scholars" - New books and research projects involve philosophy, political theory, literary criticism, and feminism - By Jeff Sharlet. You can read it online at www.chronicle.com

12/8/98: The movie "Passion of Ayn Rand" will be shown at the Sundance Film Festival in Utah on January 27 according to Barbara Branden. The movie is scheduled for showing on Showtime on May 30, 1999.

11/20/98: The Post Office announces the Ayn Rand Stamp (with picture).

10/8/98: There is a great picture of actor Helen Mirren as Ayn Rand from the Showtime movie "Passion of Ayn Rand" on Barbara Branden's web site, as well as the latest information on the status of the movie and play.
10/8/98: Controversial Auction of Ayn Rand Memorabilia
Butterfield & Butterfield Auction of Ayn Rand Memorabilia
The largest collection of Ayn Rand's manuscripts ever assembled -- nearly 5,000 handwritten pages -- will be offered at public auction on Wednesday, November l8, l998 in Los Angeles, San Francisco and Chicago.

The 200 manuscripts, which comprise virtually all of Ayn Rand's literary output from l962 to l974, consist of the heavily edited drafts of her articles, essays, reviews, newspaper columns, and public speeches. Many were published in The Objectivist Newsletter (l962-l965), The Objectivist (l965-l97l), and The Ayn Rand Letter (l971-l974), which Ms. Rand edited and published. A handful of her never-published speeches and essays also will be offered.

These writings offer a rare look into Ayn Rand's creative writing process. In an age when most writers type or word-process their output, and perhaps only the final version survives for scrutiny by scholars, this unique collection is entirely handwritten pages, heavily edited, thus revealing significant divergences from the published texts. The subjects range across politics, economics, ethics, aesthetics, psychology and epistemology.

Also present are all 26 handwritten texts of the legendary columns Ayn Rand wrote for The Los Angeles Times, including her famous requiem for Marilyn Monroe.

The collection includes signed photographs, unpublished writings and personal journal entries, inscribed first editions, important letters and documents, rare film footage, audio tapes, artifacts, and memorabilia. The piece de resistance is a thirty page autograph manuscript section of Atlas Shrugged.

The materials will be previewed in San Francisco, Chicago and New York. On November l3, an invitation- only preview party and reception will be held in Los Angeles, featuring guest speakers Barbara Branden and Robert Hessen, from whom Butterfield acquired most of the materials that will be auctioned. Ms Branden wrote The Passion of Ayn Rand, the acclaimed biography, and was a close friend and colleague of Ms Rand for eighteen years. Dr. Hessen served as Ayn Rand's personal secretary from l959 to l96l, and wrote frequently for her periodicals.

For details, call Gregory Shaw at 213-850-7500, ext. 286, or Vanessa Hardy at 415-861-7500, ext. 36l, or visit the website: Butterfields.com. CATALOG: $l6 before Oct. l; $20 thereafter.

For developments concerning Leonard Peikoff's legal threats against Barbara Branden and Robert Hessen regarding the auction, consult Objectivist-Libertarian Defense Fund Opposing Peikoff


Sense of Life film will play until at least April 12 in DC

Michael Paxton's movie, Ayn Rand - A Sense of Life, which was nominated for an Academy Award (documentary), is coming to Washington DC. This information appears at the movie's website www.asenseoflife.com
      
      Washington D.C. Opens March 27, 1998
      Cineplex Odeon's Inner Circle 3
      2301 M Street
      Washington, DC

March 9, 1998 US News Article on Rand
Last week's issue of U.S. News and World Report had a long article about Ayn Rand. You can read it at the following URL: www.usnews.com/usnews/issue/980309/9rand.htm
"Ayn Rand: A Sense of Life" Nominated for Academy Award

> Subj:  Rand-a-mania
>  Date:        98-02-11 02:31:46 EST
>  From:        sciabrrc@is2.nyu.edu (Chris M. Sciabarra)
>  Sender:      owner-OBJECTIVISM-L@cornell.edu
>  Reply-to:    sciabrrc@is2.nyu.edu
>  To:  OBJECTIVISM-L@cornell.edu (philosophy of objectivism)
>  
>  Some interesting news coming from Hollywood:
>  
>  In the "Documentary Feature" category, the Academy Award nominations
>  include one for:  "Ayn Rand:  A Sense of Life," the film opening on Friday
>  the 13th of February in New York and Los Angeles, directed by Michael
>  Paxton.
>  
>  In the "Actor in a Leading Role," category, the Academy Award nominations
>  include one for Peter Fonda, for his role in "Ulee's Gold."  Fonda was
>  interviewed by many news-entertainment sources from the Toronto set of
>  "The Passion of Ayn Rand," a Showtime Cable Movie based on the biography
>  by Barbara Branden.  Fonda plays the role of Frank O'Connor in that movie.
>  
>                                       Chris
>  



>Subj:   Ayn Rand: A Sense of Life
>Date:  98-01-13 17:32:37 EST
>From:  info@laemmle.com (Stephen Groening)
>
>Laemmle Theatres ( http://www.laemmle.com )  and Strand Releasing (
>http://www.strandrel.com ) are proud to announce the Los Angeles engagement
>of the new documentary AYN RAND: A SENSE OF LIFE.  The film will be engaged
>at Laemmle's Music Hall ( http://www.laemmle.com/theatres/musichall.html )
>in Beverly Hills (9036 Wilshire Blvd, Beverly Hills 310 274 6869) starting
>February 13th.  General admission is $8.00, seniors and children are $5.00.
>The showtimes are daily at 5:0 and 8:15, with additional shows on Saturday
>and Sunday at 1:45.  Advance tickets for opening weekend will go on sale at
>the box office starting January 16th.  Group discounts are available, call
>Laemmle Theatres (310) 478 1041 and ask for Gladys Barnett.
>
>AYN RAND: A SENSE OF LIFE is directed by Michael Paxton and narrated by
>Sharon Gless (of T.V.'s "Cagney and Lacey").  Interviewed are Dr. Michale S
>Berliner, Dr. Harry Binswanger, Sylvia Bokor, Dr. Leonard Peikoff, Cynthia
>Peikoff, Daniel Greene and many more!  The film traces Ayn Rand's life from
>her youth in St. Petersburg to her Broadway success, NIGHT OF JANUARY 16TH,
>and through her philosophical wrok in the fifties and sixties.
>
>Laemmle Theatre spage dedicated to this film will appear January 16th at
>http://www.laemmle.com/coming/aynrand.html
>
>If you have any questions  regarding the Los Angeles engagement, please do
>not hesitate to e mail me or call.  If you have any questions regarding
>distribution of AYN RAND: A SENSE OF LIFE in your area, please contact
>Strand Releasing 1460 4th Street Suite 302 Santa Monica CA 90401 (310) 395
>5002, or e mail at strand@strandrel.com

Rand on Showtime?

On 97-11-09 03:48:53 EST Cat Farrar reported:

"... something to look forward to on ShowTime--a dramatization of The Passion of Ayn Rand, Barbara Brandon's biography. It will be part of the Winter 1997-1998 schedule. The movie will star British stage and screen star Helen Mirren as Ayn Rand. Meanwhile, Anne Bancroft is playing Rand in the stage version of the biography at London's Old Vic Theatre. Said Bancroft 'I would have KILLED for this part.'"

from Russell Hanneken on 9/10/97.

From AP... Ayn Rand's Novel 'We The Living' Set For Movie

By Carole Horst

TORONTO (Variety) - Ayn Rand's first novel "We the Living," which she wrote in 1936 and claimed was "near to an autobiography as I will ever write," has been optioned for a movie.

Chicago-based lawyer/producer Marvin J. Rosenblum acquired the rights for an undisclosed sum.

Set in the Soviet Union, "We the Living" follows an 18-year-old Russian girl who is torn between the love of an aristocrat and a commissar. The melodrama explores how the lives of the Russian people are changed under the totalitarian regime of the Soviets.

Rosenblum said "We the Living" was Rand's "only real filmmable book," noting its visual style and epic elements. He also said the lead role was one of Rand's strongest female characters, although he would not comment on whether any actresses had been approached for the role.

The film will be shot in St. Petersburg, Russia -- the novel's setting and Rand's birthplace. Russia's Rustam Imbragimbekov (who co-wrote Burnt by the Sun) will pen the script.

[ Home] [ News] [ Email] [ News Archive] [ Links] [ Meetings] [ Calendar] [ Resources] [ Books] [ Ring]
LINKS to some interesting Web pages:

Quent Cordair Fine Art contemporary romantic realism art gallery.
Journal of Ayn Rand Studies
Enlightment: discover, encourage, develop, publish, and promote Objectivist scholars and scholarship.
The Objectivist Center
The Atlas Society
Climb of Mount Washington after July 1999 IOS Summer Seminar.
Objectivist References: picks up where Mimi Gladstein's 1999 book leaves off.
The Daily Objectivist: excellent daily columns.
Olist: helps Objectivist intellectuals deepen their understanding of Objectivism and develop their writing skills.
IOS Cultural Reference Archive searchable database of worldwide articles.
Ayn Rand Society: part of the American Philosophical Association.
Camp Indecon: a new summer camp with rational educational opportunities for children.
Gateway Objectivists: a group in St Louis, MO.
The Jefferson School features articles by Reisman and Packer.
Chris Wolf's pages about the Reisman/Packer split with ARI.
Chris Sciabarra's Dialectics and Liberty pages.
Monadnock.Net Peter St. Andre's site dedicated to joy and reason and meaning.
Full Context an International Objectivist Publication.
Objectivity a philosophy journal-informed by modern science.
The New Intellectual Forum a Chicago Objectivist Group.
Free World Internet Freedom rings.
Objectivist Organizations ring by Free World.
Rationale The Electronic Magazine of Reason
Paper Tiger Rare Books - (check out the Capuletti book!)
American Renaissance for the Twenty-first Century foundation.
Temple of Triumph poster.
Frederic Clifford Gibson Architecture.
Objectivism links to ARI/IOS/TJS schism docs, plus other interesting sites.
Linda Mann Art Gallery.
Essay on Greatness from Website newsletter of psycOH! - resources for mental health professionals.
Barbara Branden website.
Nathaniel Branden website.

Please send your Website recommendations.

[ Home] [ News] [ Email] [ News Archive] [ Links] [ Meetings] [ Calendar] [ Resources] [ Books] [ Ring]
WMOD MEETINGS: Meeting Announcements
(click on meeting title below to see the announcement)

Please send any suggestions you have for future meetings.

[ Home] [ News] [ Email] [ News Archive] [ Links] [ Meetings] [ Calendar] [ Resources] [ Books] [ Ring]
CALENDAR:
Free-Market.Com Calendar nationwide free-market events, including Objectivist.

GMU Objectivist Club monthly meetings.

General WMOD Meeting Information: WMOD meetings are generally held on the 3rd Wednesday of the month. We have arranged for a $15 fixed price dinner that starts at 7 p.m. and the talk or discussion (free) gets underway at 8:15 p.m. Feel free to attend either the dinner or the discussion, or both, and to order off the menu. Please RSVP to WMOD by or phone (703/820-7696) by noon the day of the meeting so that we can tell the restaurant how many tables to set up. We can always find room for a few more, so don't hesitate to come if you were not able to RSVP. Meeting announcements are available on the first week of the month on this Web site, by a newsletter sent by email, or by mail.

Next Month's WMOD Meeting: is tentatively scheduled for the third Wednesday of the month. Please check back the first week of the month to see the topic.

[ Home] [ News] [ Email] [ News Archive] [ Links] [ Meetings] [ Calendar] [ Resources] [ Books] [ Ring]
RESOURCES: Information related to Objectivism on the Web:

[ Home] [ News] [ Email] [ News Archive] [ Links] [ Meetings] [ Calendar] [ Resources] [ Books] [ Ring]
BOOKS: Some Sources of Books and Tapes
Some Articles and Books Related to Objectivism:
Rand Entry in Literary Biographies. Thanks to Chris Sciabarra for his excellent entry for Ayn Rand in "AMERICAN WRITERS: A Collection of Literary Biographies" Supplement IV, Part 2, Susan Howe to Gore Vidal. Charles Scribner's Sons, 1996, ISBN 0-684-19787-1. These 17 pages are so objective and comprehensive that it would be nice to see them published separately as a pamphlet.

On Sunday October 6, 1996 the New York Times Book Review ran a special edition celebrating 100 years of book reviews by reprinting 70 reviews of the most significant books. Lorine Pruette's May 16, 1943 review of the Fountainhead was included. It starts with

Ayn Rand is a writer of great power. She has a subtle and ingenious mind and the capacity for writing brilliantly, beautifully, bitterly.

The Times Web page is at NYTimes.

On August 25, 1996 the Washington Post ran a 3,900-word cover story on Ayn Rand by William Powers in its Style section entitled Ayn Rand Was Wrong: It Turns Out There Is an Afterlife After All. Fourteen Years After Her Death, Her Cult of Self Is alive and Well. This generally positive article may still was available on a Post page. You can log onto the Post home page and search for "Ayn Rand".

9/13/96 - The long awaited Reisman book on economics, rumored in some Objectivist circles to be a magnum opus on the subject, was scheduled to be published in May, but Laissez Faire Books reports that due to last-minute changes by the author, it will actually come out in November, and it will be on the cover of the LF Book Catalog for December. Capitalism: A Treatise on Economics will be published by Jameson Books at $95, but LFB will offer it for about $60. The LFB web site will have more information in the next months.

9/13/96 - George Smith's new course on Objectivism is now available on 9 audio tapes for $90. See the 9/96 WMOD Newsletter for more information on this course: Ayn Rand's Ethical and Political Theory: A Critical Introduction. The tapes are available from Resources for Independent Thinking: Phone: 510/601-9450, Fax: 510/547-7140, E-mail: RIT@well.com.

The September and October 1996 issues of Full Context feature an two part Interview with Nathaniel Branden by Karen Reedstrom. Check out the Web site for subscription and back issue information.

[ Home] [ News] [ Email] [ News Archive] [ Links] [ Meetings] [ Calendar] [ Resources] [ Books] [ Ring]
The Objectivist Ring
[rand]
[ring]
[prev site]
[next site]
[edit site]
[link site]
[list]
[join]
WMOD is a silver member of The Objectivist Ring

WMOD Contact Information:
David Saum
WMOD
PO Box 8007
Falls Church, VA 22041


Phone: (703) 820-7696 (o), (703) 671-5119 (h)
Fax: (703) 671-9350
E-mail:

For a year's subscription to the WMOD Newsletter, please send a $10 check made out to "David Saum/WMOD".


[ Home] [ News] [ Email] [ News Archive] [ Links] [ Meetings] [ Calendar] [ Resources] [ Books] [ Ring]
This page copyright 1996-2005 by , all rights reserved. Send comments to its author .