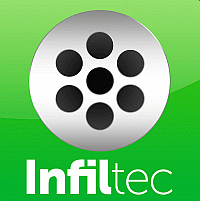 Paragliding in Florida and Soaring in Arizona

Click on thumbnails for full screen images.
Paragliding Lessons near Orlando, FL
Paragliding photos from a September 1996 AARST convention trip by David Saum, Marc Messing and Bill Brodhead. We took lessons in Florida from Francesco (Check) De Santis of U-CAN-FLY-2 in Dover, Florida (813/754-3416). To find paragliding in other parts of the country, check out the Sky Adventures list of paragliding home pages. This new sport was invented in Europe by mountain climbers who wanted to be able to soar off peaks they had climbed! One of the best places to take lessons are ski mountains where you can go up on the lifts and soar off the steep ski runs.
Learning to inflate the wing by jerking it off the ground
Learning to keep the wing inflated by running with it.

Sitting down in the seat after being pulled to takeoff.
Getting airborne and steering while being towed.

We did not have time the take the next lesson. That would have towed us hundreds of feet into the air, until the tow is released so that you can glide down, or try to find lift. More lessons involve using a small gas engine with a propellor to boost you into the air without towing.
All paragliding photos by Bill Brodhead.

Soaring Lessons near Phoenix, AZ.
Next time you are near Phoenix AZ, check out the soaring lessons at the Estrella Sailport, in the desert south of the city. I stayed at their bunkhouse for $5/night in September 1995 and took soaring lessons, while attending an ASTM convention in Phoenix.
This Grob sailplane photo is from the Estrella Sailport website. They link to lots more soaring photos.

This page was created by , and it was last updated on January 13, 2000.
Return to
the Infiltec
Humor Page.