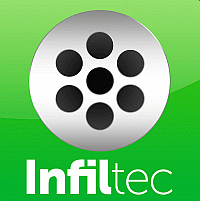 July 1997 Trip to Zion, Bryce, Lake Powell, and Monument Valley
This July 1997 trip covered about a thousand miles through Southern Arizona and Northern Arizona.

Zion National Park, Southern Utah

Zion skyline

Climbing Angel's Landing

View from the top

Hiking the Narrows

Bryce National Park, Southern Utah

The Hoodoos formations

Hiking the Hoodoos
San Juan river in Southern Utah

Goosenecks of the San Juan
Houseboating in Lake Powell, between Utah and Arizona

Beaching for the night

Rainbow Arch

delux houseboat
Monument Valley Tribal Park - Northern Arizona

Sunset
Along the Road

Trundeling

All Photos copyright 1997 by .

This page was created by , and it was last updated on July 30, 1997.
Return to
the Infiltec
Humor Page.