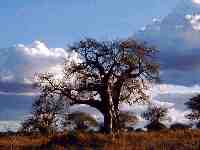 Richard Saum Foundation Contributors
Educational, scientific and charitable projects worldwide.

























| Home | Projects | Links | Directors | Search |
Contributors:
2004
Individuals:

David Saum - Falls Church, VA
Susan Marino - Menlo Park, CA
John Chisholm - Palo Alto, CA
Marc Soltan - Santa Barbara, CA
Leslie Sowle - Washington, DC
Christine Saum - Washington, DC
Anne and Arthur Saum - Winston-Salem,NC
Jeanne Wine and David Logan - Bristol, RI
Margareta Svensson-Rosenberg - Palo Alto, CA
Loren Greenshields - Palo Alto, CA

Organizations:

Roel Nusse laboratory in the School of Medicine at Stanford University

How to Contribute:
RSF welcomes contributions of supplies, money, labor or ideas. We hope to finalize our tax deductable status in 2004 so that you contributions made during 2004 will be tax deductible. If you want to contribute by check, please make it out to "Richard Saum Foundation" and send it to

Richard Saum Foundation
108 South Delphine Avenue
Waynesboro, VA 22980
phone: toll free (888) 349-7236 or (540) 943-2776
fax: (540) 932-3025


We can also accept donations by credit card: MC/VISA/AMEX.

You can use the same address for shipment of donations of books or supplies.




This page copyright © 2004 by , and it was last updated on August 28, 2004.

Return to
the RSF
Home Page.